We offer the following dental treatments and services for our patients. If you can't find what you're looking for, give us a call to chat to our friendly team about your dental and oral hygiene needs.
Routine treatments
Dental check-ups
Having your teeth checked regularly allows you to manage your oral health and help prevent tooth and gum disease before it becomes serious. If it's been a while, we recommend coming in because tooth and gum disease is much easier (and cheaper!) to treat when detected early as opposed to waiting until the pain is no longer bearable. A standard check-up at Relax Dental includes a full mouth examination, two digital X-rays and a full mouth scale and polish.
Fillings
Dental fillings are applied when there is a cavity in the tooth, or the tooth is cracked or broken. The dentist will remove any decayed parts of the tooth and then re-cover it with a filling to reseal it and restore strength to the tooth. At Relax Dental, we offer white fillings which blend in seamlessly and are unnoticeable.
Gum Treatments
Gum disease, also known as periodontal disease, occurs when there is a build-up of plaque and tartar around the teeth. This then causes inflammation of the gum and surrounding tissue, leading to gingivitis and if left untreated, periodontitis. Most people will suffer from gum disease at some stage in their life, but if caught early, it is easily treated. To treat gum disease, our dentist will carefully remove any plaque or tartar present and advise you on how to care for your gums to avoid this in the future.
Reconstructive treatments
Dental Crown and Bridge
Dental crowns are a special shield put over a tooth to help protect it and maintain its natural structure. They can be made from all metal, porcelain-fused-to-metal or ceramic. Our dentist will go through each of these options so you can make an informed decision about which will work best for you.
A bridge is two crowns that act as anchors to hold a false tooth or teeth in the middle where there was previously a gap. These false teeth are can be made from gold, alloys, porcelain, or a combination of these materials.
Plates and Full Dentures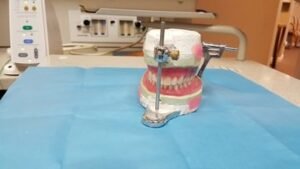 At Relax Dental we offer both partial and full dentures. A removable partial denture or bridge usually consists of replacement teeth attached to a gum-coloured base. This base is then connected by a metal framework that holds the denture in place. Partial dentures can be used when there is still at least one natural tooth remaining.
Full, or complete, dentures, are used when all of the teeth are missing from the mouth.
Implant Bridge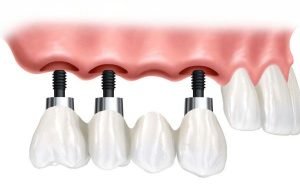 Are you missing some teeth? An implant bridge might be for you. Dental implants replace both lost teeth and some of the roots. This means that people will be unable to tell the difference between the implant bridges and your natural teeth. They function just like normal teeth and don't require support from adjacent teeth. An implant bridge also offers a more natural look over a dental crown or bridge, and is the premium choice for those with missing teeth.
Single Tooth Implant Replacement
If you are missing just one tooth, an implant, and a crown can replace it. A dental implant replaces both the lost natural tooth and its root.
A dental implant enables you to replace a single tooth without sacrificing the health of neighbouring teeth. Other common treatment for the loss of a single tooth often requires that adjacent teeth be ground down to support the bridge and this can lead to an increased risk of long-term infection.
Extractions
Tooth extractions
Tooth extractions may be required if there is an infection, damaged tooth and/or crowding in the mouth. A common tooth extraction procedure is the removal of Wisdom teeth, which are extra molars that push through around the ages of 18-25.
At Relax Dental we take pride in our competent team and gentle approach to dentistry, ensuring that we manage tooth extraction needs with utmost care. We have a range of pain-relief options available so that the process will be as comfortable as possible.
Root Canals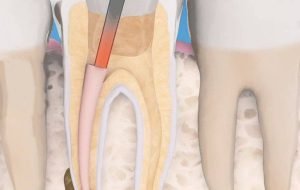 Root canals can be necessary when a tooth's nerve has been disturbed by being knocked, or via an infection. You may have heard that root canals are a painful procedure – you need not worry, our dentist will ensure the root canal is as gentle and pain-free as possible.
Before the procedure, your dentist will advise you how many appointments you will need, either two or three. Following the root canal we recommend having a crown put on to the tooth as the tooth may become brittle over time, resulting in a cracked tooth. A crown is designed to prevent this from happening.
Cosmetic procedures
Veneers
Veneers are a popular dental treatment to help you achieve a whiter and brighter smile. A veneer is a layer of material that is placed over a tooth to improve the look of it and/or protect the tooth from damage.
There are two main types of material used to for veneers – composite (bonded) or ceramic. The key differences between composite and ceramic veneers are that ceramics tend to look more natural and composite veneers can discolour after a number of years.
Relax Dental administer both composite and ceramic veneers. We will take you through each option when you come in to help you decide which one best fits your needs.
Teeth whitening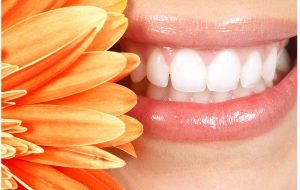 What we eat and drink can, over time, stain our teeth. Relax Dental offer both in-chair or at-home professional whitening treatments. In-chair whitening has faster results (2 hours) and is more effective than take-home whitening treatments, but at-home whitening can be administered at your convenience, in the comfort of your own home.
Invisalign®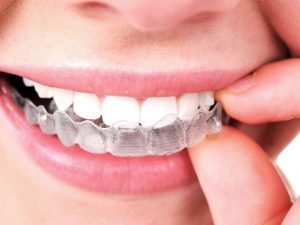 Invisalign® is a virtually invisible alternative to braces that lets you feel confident about your smile during treatment. It uses a series of custom-made, clear, removable aligners that gradually move your teeth into the desired position. Invisalign® can be used to treat a range of problems including crowded teeth, gapped teeth, overbite, underbite, crossbite and openbite.
Gone are the days of the railroad tracks – Invisalign® will give you the smile you've always wanted without the noticeable look of metal braces.
Emergency Dental
Dental emergencies
At Relax Dental, if you have a dental emergency and you are in pain, we will do our best to make sure you will be seen by our dentist on the same day. Dental emergencies include any issue involving the teeth and gums that needs to be treated as soon as possible. Dental emergencies aren't necessarily painful, although this is a common signal that something needs to be looked at. If you are in need of a dentist urgently, please call 07 855 81 99 or enquire online.
To Book An Appointment